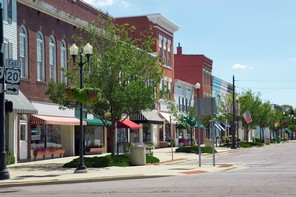 Want to get a little closer to the stories and characters of Neighborlee, and other universes and neighborhoods I've created -- and will write about in the future?

Here's your chance for us all to have some fun. (At least, I hope so!) Neighborlee Streets will be a group to help launch new books as they are released in print, ebook, and eventually audiobook format.

I'm going to ask you to buy a copy (because Amazon is kind of picky about people reviewing books they didn't buy ...) and write reviews, first of all. Amazon, Goodreads, B&N, and other review sites. I'm asking you to do some word-of-mouth "street work."

In return ... you're in for advance and inside information. Cover reveals, excerpts, the inside scoop on stories. You'll get a chance to claim free short stories and novellas weeks before they're released for sale. We'll have drawings for goodies like T-shirts, print copies, Amazon gift cards and other items that strike my fancy in the future.

You get to ask questions about past and future stories. You'll get to make suggestions for future stories, or name characters -- or have a chance to have a character named after you. And of course, get your name listed in a dedication in a future book.

Most of all, this will be a community. A chance to get to know each other, find new friends, and have fun together in a lot of imaginary playgrounds.

So what do you need to do? Please fill out the form below, so I can gather some necessary information, and let's get started!