Upcoming release

Who really is the monster in the Frankenstein mythos?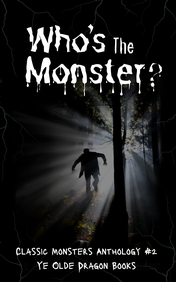 Creator or Creation?
Who is the victim, and who is the victor?
Join us as we explore variations on the theme of Frankenstein -- doctor and monster -- in modern-day, historic and fantasy settings, through the eyes of creator, creation, and those they encounter along the way. We'll visit some friends and settings we've met before, and new ones to make you smile, shiver, and shed a tear.
Guaranteed, you'll never look at a mad scientist the same way again.

And now until October 16, you can save $2 on the print book and $1 on the ebook by pre-ordering at Ye Olde Dragon Books.

www.YeOldeDragonBooks.com
click on Storefront, and go shopping!